Tournament Hosts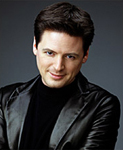 John Fugelsang
:
You might remember John from his stint on America's Funniest Home Videos and as a regular panelist on Politically Incorrect with Bill Maher. John brings his wit which has servered him well in comedy clubs and Universitys across the US to this Years World Series of Blackjack.
John's fresh take on the action and mis-steps made in the heat of competion will bring a new level of excitment and enjoyment to this already excellent game.
---
Ben Mezrich
- Co-host: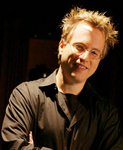 Ben is no stranger to the happenings at the Blackjack table. Ben is the author of the best selling "Bringing Down the House" which is an account of the MIT team that won millions of dollars from Vegas Casinos using a variety of card counting tricks. Ben uses his extensive knowledge to call the action at the World Series of Blackjack.
Along with being a best-selling author, Ben is a columnist for Stuff Magazine, Boston Common and the UK based Flush magazine. You may recongize Ben's face from People Magazine's 'Most Beautiful People in the World' issue and the TV series 'High Stakes', which explores the clandestine hobbies of young educated millionaires.